Progress has been pretty slow but i am back in full swing now with the development after figuring out how to fix some pretty key issues that popped up.
The Rework
I have been reworking the factions and going in at a much more detailed level each area of the map at a time starting with the southern clans. with one of my recent mods making it possible to have a lot more playable factions in game at any one time i can now make it so that all the clans will be playable on release of the mod. the screenshot below shows the first steps towords the new layout system for the clans in the mod.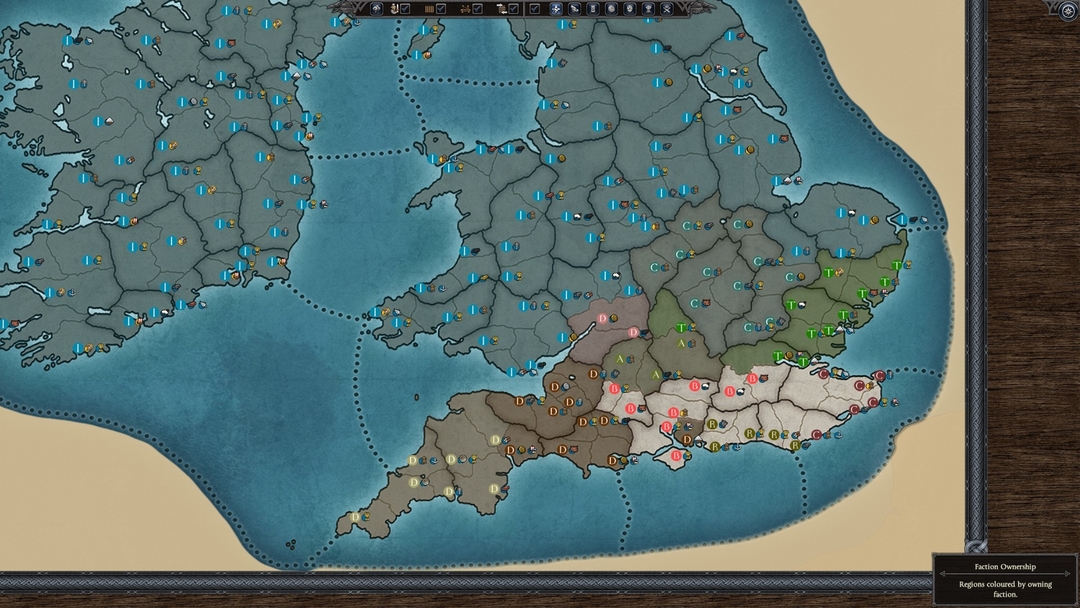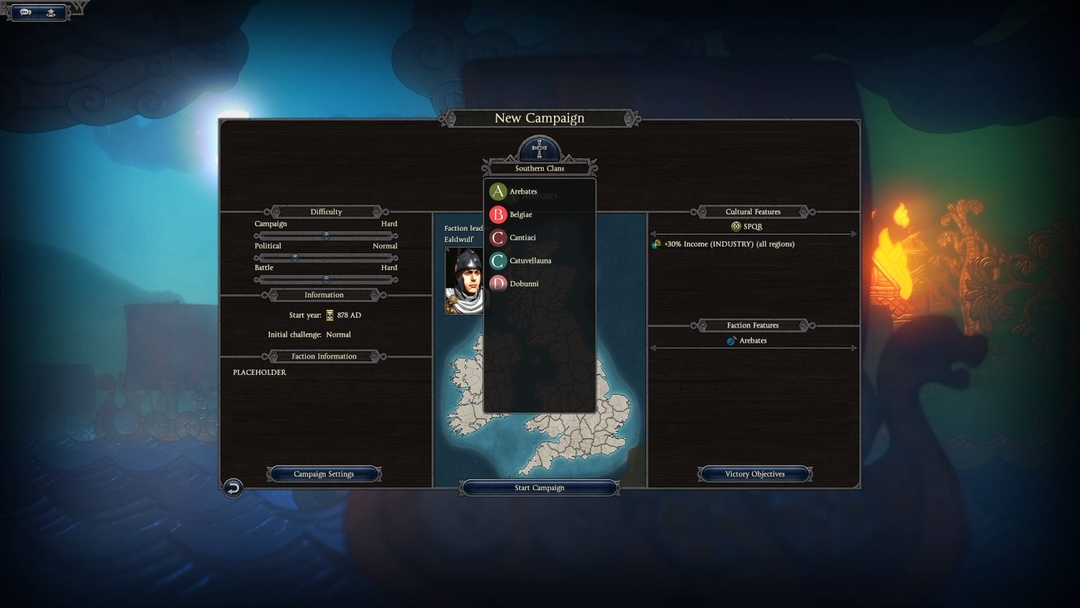 in the aboive pic you are able to select the lower down factions with the arrow keys.
Future Plans
the next stage of development of the mod will be properly laying out the factions into 5 different sections (souther clans, Welsh clans, Midland clan, Northern clans & Irish clans) all to possibly be renamed. The reason i am changing this is to give some veriety to the units avalable. the units iwll be worked on later in development in comparrions to the last time around on this mod.
Before getting to that point however the following will be worked on for the fundementals of the mod. Faction location, custom traits, remaing of towns & character names. and further fundemental UI work and genral tidying up. and then work on the units will start up again. i beleive its best to get the boring stuff out the way first and the fun stuff with the units can come later.
Plans for rome
Originally i considered setting the game up so that rome has an established foothold in the country but having reconsidered this i am going to switch this up. from this point forword the normans in the gaame are going to be ebing reformed into the invading romans. the idea for this is that it gives the player plenty of time to form up thier kingdom before the substantle threat of the romans arrive just like the normans in the base game. i will however be making them avalabe in custom battles.
After the above has been accomplised i will be making the mod avalable for testing via steam.
sorry for the delay in updates but i am back on this project now full time and will be rebranding it shortly. still open to people helping out as well. over all with all of the issues i haad witht he mod originally i am glad to now have found fixes for a lot of issues with the mod tools & file set up aand really look forword to getting this out for players to enjoy.
thank you for taking the time to read this update.