Black Friday deals – LIVE! Black Friday deals live
Refresh
2020-11-27T11:41:41.713Z
As we start to wind down our UK coverage and move onto US deals, here's a recap of the places where you can find the best UK deals:
2020-11-27T11:36:24.323Z
It's been mixed in terms of queues this Black Friday so far. The Montrealers below are braving the conditions this year, but there are some shops (normally with people waiting round the block) entirely without queues this year, as some stay home due to the coronavirus pandemic.
The pandemic isn't deterring these #BlackFriday shoppers on Ste-Catherine street in Montreal. Some say they've been here since last night. Store doesn't open for hours. (Photo @FrancaMignacca) #Quebec pic.twitter.com/fAAaVJzFwpNovember 27, 2020
2020-11-27T11:25:27.971Z
But if you're looking for high resolution PC gaming on a TV, I've got you covered, too. This LG CX OLED is, in our opinion, the best 4K gaming TV you can buy right now, and you can grab it for over £100 at Currys right now. If you don't mind not having voice control, you can benefit from the blackest blacks, colossal contrast, plus FreeSync and G-Sync.
It's also absolutely the TV I'd be buying right now, if I weren't being such a good boy this Black Friday and saving the pennies. That said, if it's not the display for you, or you're looking for a monitor, check out more of our hand-picked Black Friday gaming monitor deals.
LG OLED55CX6LB | 55-inch | OLED | 4K | £1,199 £1,098 at Currys (save £101)
A slightly newer model, this is excellent value for money, even without the sale. It may be lacking voice control, but otherwise it has all the same features as its predecessor (the OLED55CX6LA), and for a fraction of the price.View Deal
2020-11-27T11:12:24.993Z
Ok, confession time: I'm still rocking a 1080p setup. The thing is, I've passed on 1440p for so long now, I feel like I might as well just make the jump to 4K, but it's so expensive.
That said, this is the kind of monitor I'd normally laugh at the price of and move on, as I look for a display befitting my (imaginary) RTX 3080 in my (fantasy) 4K rig. At nearly £500 off, this 4K, 120Hz, 34-inch curved Alienware panel is a monster; No wonder it's flying off the virtual shelves this Black Friday.
Alienware AW3420DW | 34-inch Curved | 120Hz | 4K | £1,304.10 £829.79 at Dell (save £474)
This is the cream of the IPS monitor crop, with G-Sync for Nvidia users. It'll let you make the most of those gorgeous next-gen RTX games, and the 120Hz refresh rate is more than enough to deliver a smooth, immersive gaming experience at 4K. And you're saving a ridiculous £475, too.View Deal
2020-11-27T11:04:21.515Z
If you're crossing your fingers and toes in the hope of bagging an RTX 3070/80, you're going to want to look into upgrading other parts of your system to avoid pesky bottlenecks.
Swapping our your RAM is a simple way of benefitting from smoother PC performance. It's worth mentioning before you start shelling out that AMD chips work best with DDR4 3600 memory, whereas Intel's play just fine with DDR 3200.
Fast memory
Black Friday RAM deals
Buffing the memory in your PC is a nice and easy way to upgrade your gaming machine. Just slot in a new set of speedy sticks and your experience will be plenty smoother. You could get good value RAM already, but now Black Friday is here to make prices even better.
2020-11-27T10:45:14.995Z
Want to take some quality PC gaming on the go? Whether you prize portability and design, or just raw graphical horsepower, we've got the hottest UK gaming laptop deals here: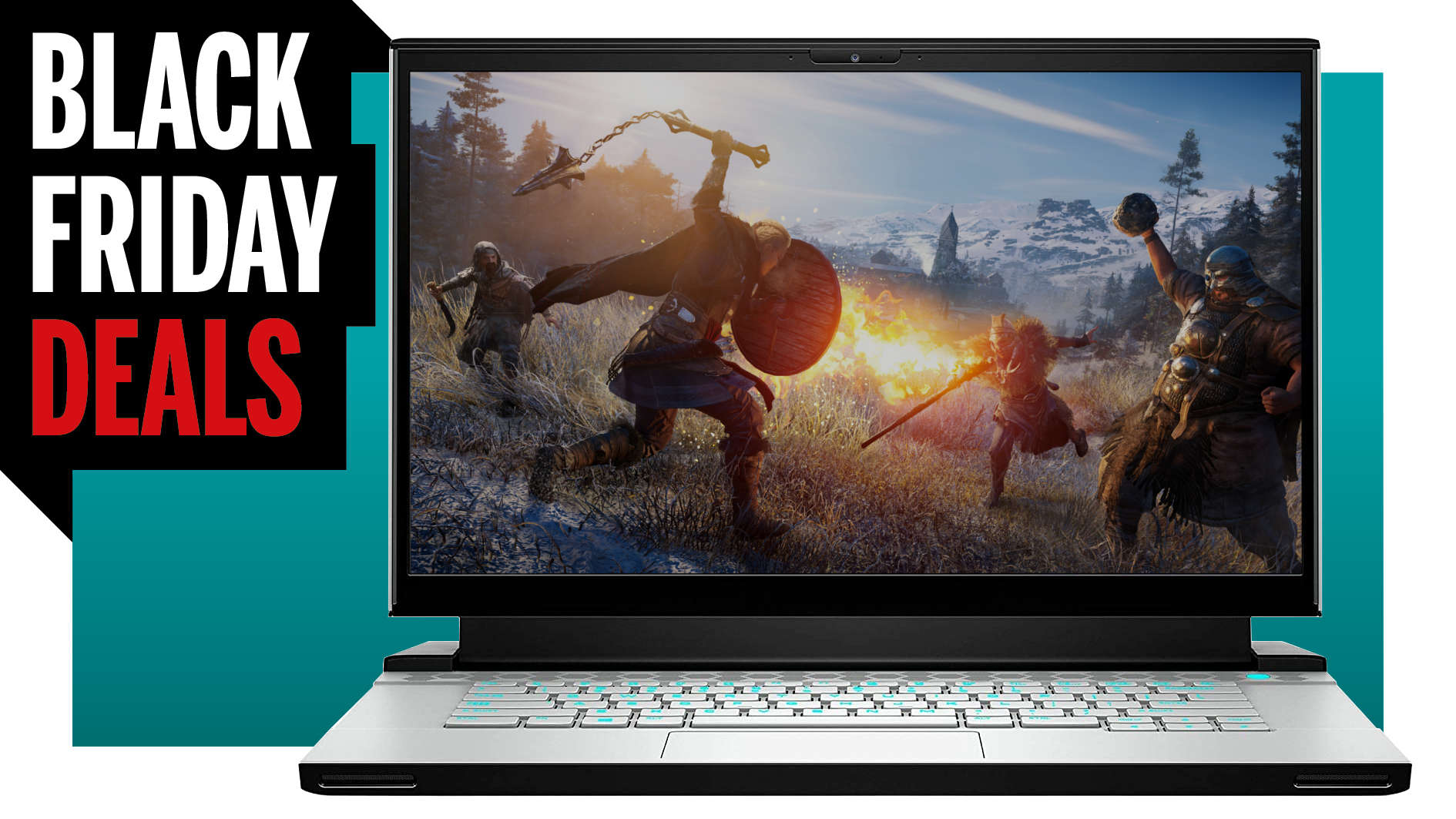 Laptop bargains
Black Friday UK Gaming Laptop deals
We're seeing a huge number of deals going down on gaming laptops this year. With the new generation of mobile GPUs expected next year, stock is being shifted sometimes with hefty discounts on some fantastic mobile gaming monsters.
2020-11-27T10:42:39.203Z
We're there already.
#BlackFriday is here and this will be me at the end of the day:…… pic.twitter.com/TW2rztjKLTNovember 27, 2020
2020-11-27T10:23:36.703Z
Ok, so naturally I'm a bit biased here, but this is a great deal on a year's sub to PC Gamer. For £45.40 (half price) you get a year of thoughtful reviews, engrossing features, and an especially excellent 'How To' section walking you through tricky games and systems—I hear the writer behind the latter is especially wonderful.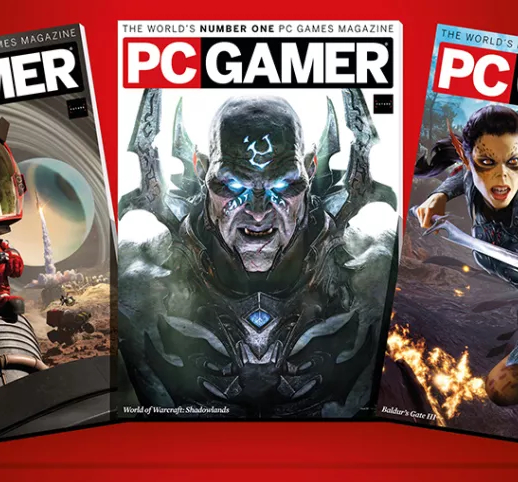 Subs deal
PC Gamer Magazine sub | £91 £45.40 for 13 issues at Magazines Direct (save 50%)
This fine magazine makes the perfect Christmas gift for that special someone, and that could mean you or anyone else you hold dear. With a half-price discount on a physical copy delivered direct to your door, it's a bloody Christmas miracle is what it is. And if you just want a digital sub it's just £28.50. Oof.View Deal
2020-11-27T10:08:28.087Z
And for all the other top UK Black Friday deals right now, check out our round up: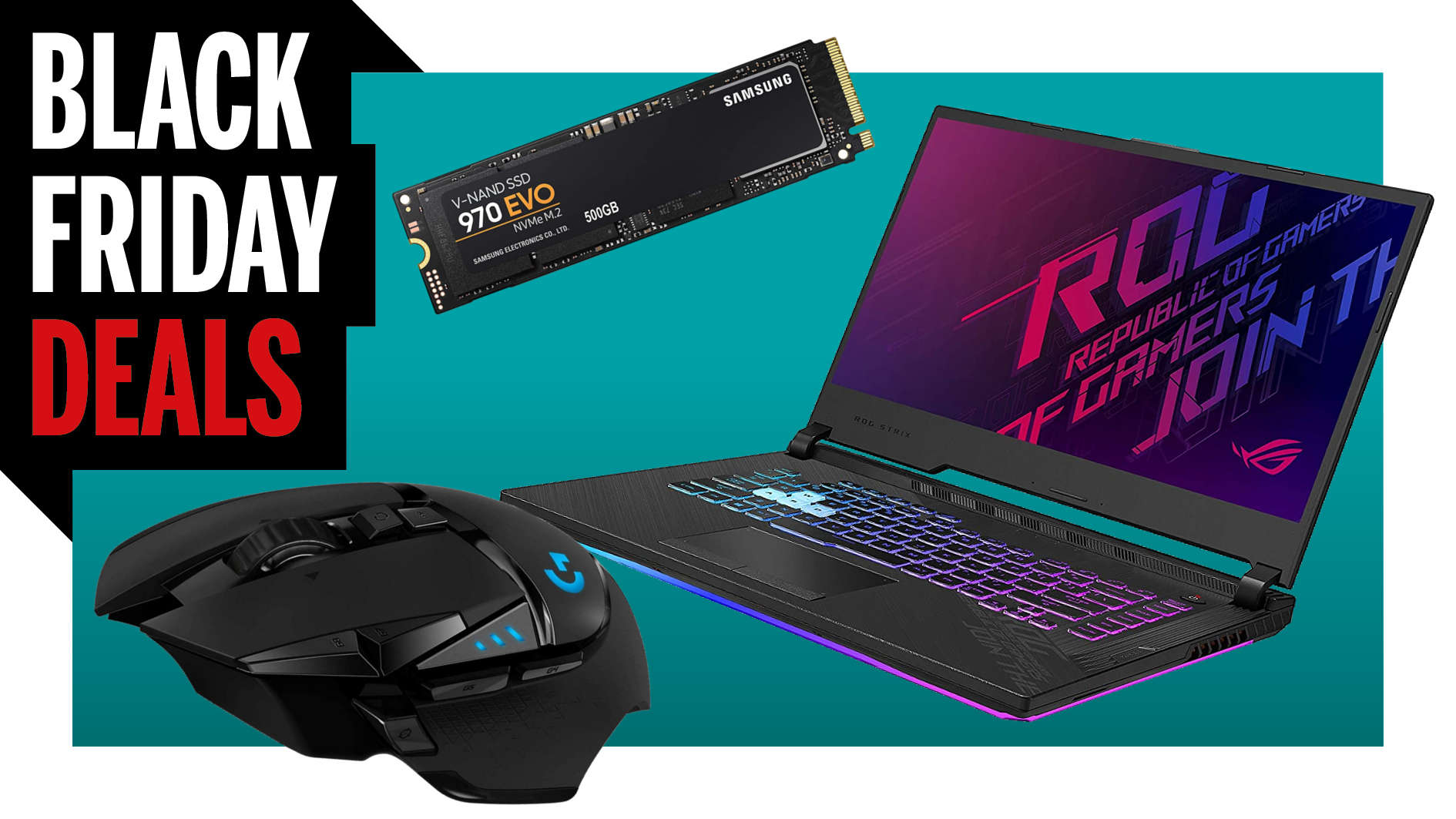 Bargains galore
Black Friday UK deals
We're curating all the best Black Friday PC gaming deals in the UK right now. Whether you're after a new laptop, monitor, SSD, or RTX 3080, this is the place to come. Who am I kidding, no-one's got any 3080s to sell, let alone discount…
2020-11-27T09:58:10.741Z
Speaking of Nvidia's elusive new 30-series GPUs, our Hardware Overlord, Dave, has put together all the ways you can buy an RTX 3070, 3080, and 3090 so you can enjoy an Ampere-powered Christmas this year.
Besides making an offering to the deity of your choice, and getting extremely lucky, that'll be by going for a pre-built PC. Sadly one of our favourite offers, the Alienware Aurora Ryzen Edition for £1,449 (£19 off), packing a 3070, is now out of stock.
However, this has been the best option for grabbing Ampere cards so far, so we'll be keeping you abreast of any further UK deals like this we see. But, as ever, you'll need to be quick, so keep an eye on our top Black Friday gaming PC deals. As well as staying on this page, of course, (don't leave me).
2020-11-27T09:35:35.783Z
While I get my abacus out to scientifically work out the very best PC gaming deals around this Black Friday, here are the places to scan for some fresh steals, so you can find exactly what you're looking for.
Except an RTX 3080. You're probably not going to find one of those, sorry.
2020-11-27T09:29:51.796Z
Morning UK bargain hunters! Harry here to help shepherd you through this exciting, stressful, overwhelming time, and help you find the right PC gaming goodies, for plenty less.
I'll be around to keep you up to date with the hottest (and plenty of the weirdest) deals and other Black Friday goodness this morning. So, strap yourselves in: 'Tis the season for dealz.
2020-11-25T15:50:28.252Z