Dev Diary Entry #5 – Patch 2.1 Info
Welcome back commander,
Putting up this article as patch 2.1 is around the corner. I'll be detailing what's new and some major changes coming to Rise of the East:
What's New?
I'd like to announce that as of this release, the mix files are no longer protected – please respect and acknowledge where credit is due, refer to the credit section in the readme. Please also bear in mind this is not the finished product, but will hopefully help modders understand/learn new mechanics
Save/Load game functionality is in. With this release you can save skirmish games at any point in game via the options menu, and you can load games via the main menu on the client or ingame via the options menu as seen below:
A new main menu along with Discord and ModDB links for easier reach to the community
I've been playing around with weather effects and will be testing during online play to make sure it doesn't impact FPS too much. Depending on the results it may be a setting or only enabled in campaign and small multiplayer maps:
New terrain (temperate, desert and new urban) is also included in 2.1, credits go to OmegaBolt, MooMan65, Starkku & modder666. I only converted the Temperate terrain into New Urban.
There's also new trees coming to compliment the new terrain, temperate trees credit go to MadHQ, new Snow and Desert theater trees created by myself.
Temperate with some new trees and cliff shadows enabled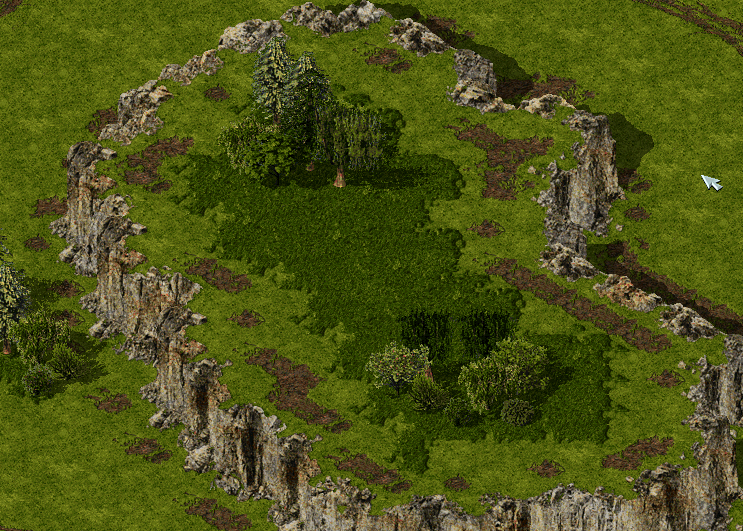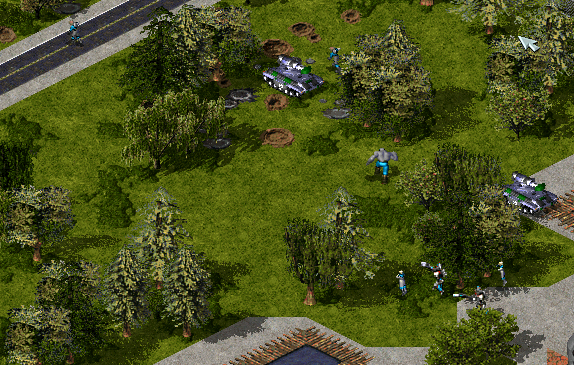 Desert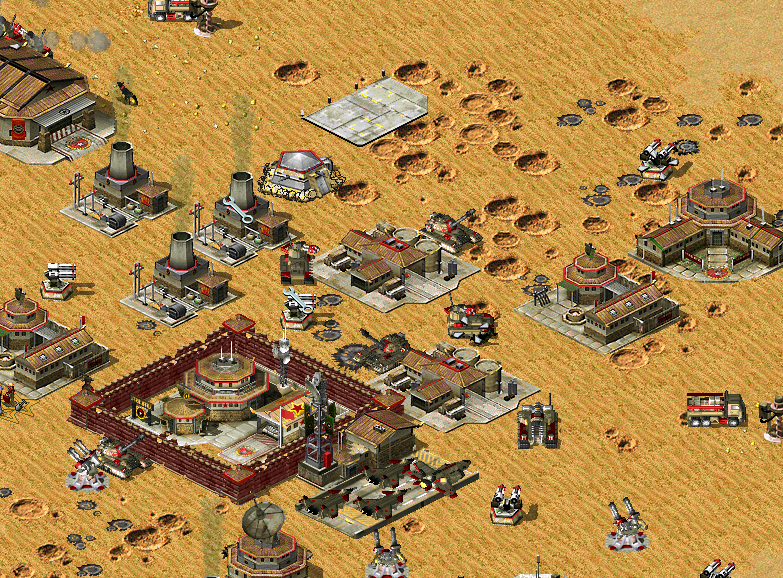 New snow theater trees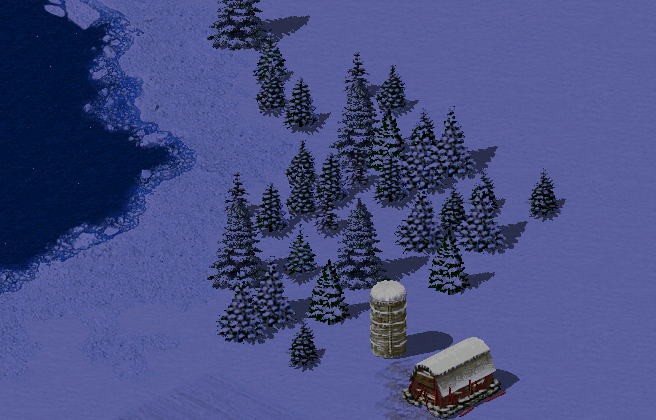 Next I've been running tests with new Tech Civilian Structures, so far the armory will definitely be in 2.1, the refinery is still TBD. Rubble images also included: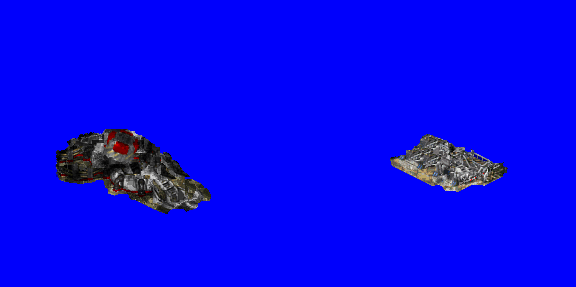 The Civilian Armory allows you to train up to 10 of your soldiers straight to Elite rank
The Civilian Refinery is exactly that, just a refinery near ore that is usually out of reach and may require a risky expansion
With DaFool almost done converting GLA structures, I aim to deliver the first single player GLA challenge map soon – it may not be in 2.1 but will be in the near future. For the time being GLA structures will serve as additional civilian structures in multiplayer desert maps: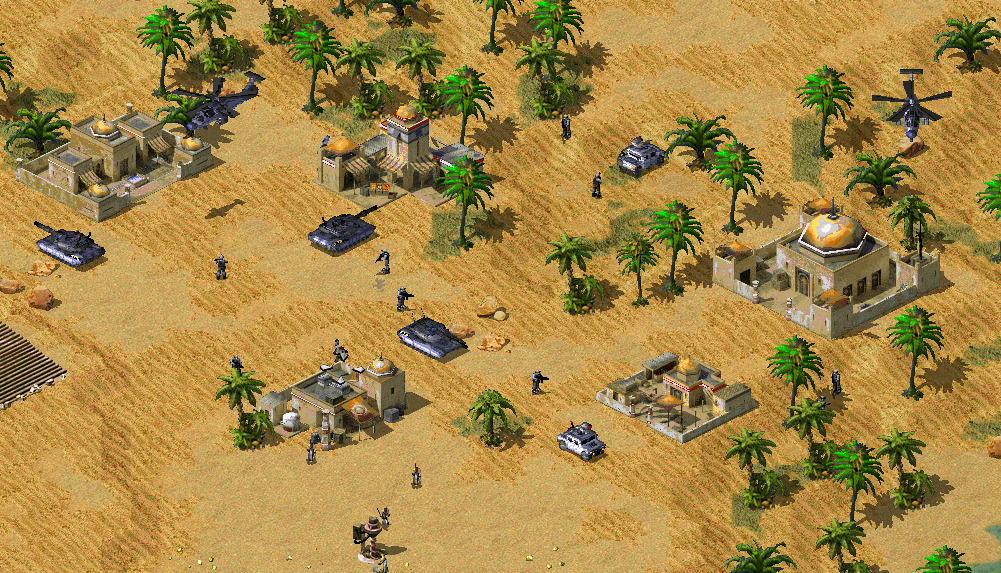 That's all for now, as usual I'll include all features and new stuff in the release post. I'm going to be separating changelogs from now on and will post them as a "tutorial" article on ModDB, stay tuned.
2.1 should be ready within 2 weeks.
Cheers