Jack Woolley: Irish Olympian awaiting surgery after Dublin attack – BBC News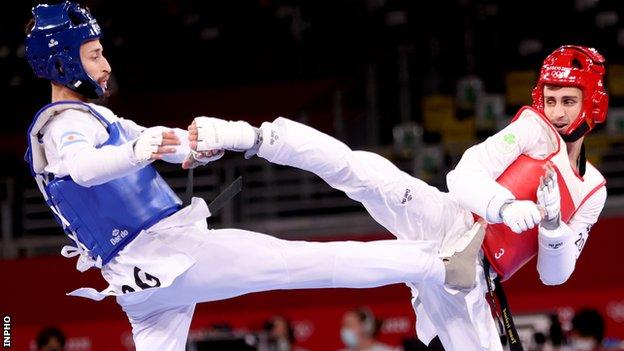 Irish Olympic taekwondo star Jack Woolley is awaiting surgery after being violently attacked in Dublin on Friday.
The 22-year-old said on social media he was randomly set upon during a night out with friends in his hometown.
Woolley posted footage on Instagram from inside an ambulance and a hospital bed, showing blood-soaked clothes and a number of significant cuts to his face.
Despite injuries including a deep cut on his lip that required temporary stitching, he said he was "all good".
"So basically, I was crossing over the road and there was a load of people and they just punched me in the mouth," he said.
Woolley went to Japan with hopes of securing a medal in the 58kg division but was eliminated in the first round in a close contest with Argentina's Lucas Guzman.