Kriegsland Enemies Pack May 2020 update: new soldiers and Hexen compatibility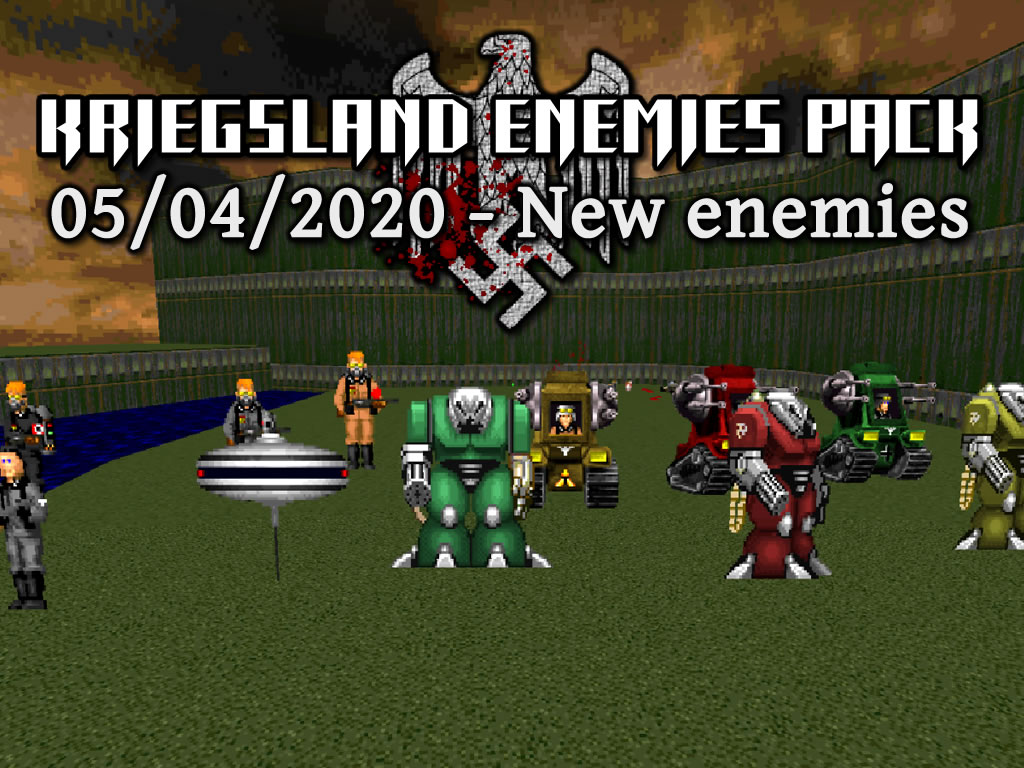 For those who don't know it, Kriegsland is a Wolfenstein mod for Doom created by GAA1992 and YukesVonFaust. It is very well done and fun and brings a good deal of difficulty, since its Nazi soldiers are much quick on the trigger and more accurate and lethal than the vanilla monsters of the classic FPS.
So, basically, Kriegsland Enemies Pack brings only these soldiers. You can load it with other weapons' mods or with just the regular Doom arsenal, if you like.
I made a video showing the new monsters and the more relevant stuff GAA1992 now put on Kriegsland Enemies Pack. Turn the English subtitles on if you can't read Portuguese:
[embedded content]
The full changelog is as it follows:
Added 11 new enemies!
Added more difficulty levels (now there is 7 on total, one being secret)!
Now this pack is compatible with Hexen!
Restored the menu that had game CVARs, so you can mess around with it.
Added tags for all soldier names (no more wwmgsdt BS).
Added an Acid Death animation to soldiers! Compatible with Doom Incarnate, The Space Pirate (in case you removed the custom enemies), and any poison damage!
Cleaned a vast portion of code for better internal organization, hundreds and hundreds of lines simplified into small things.
Added a internal index of the soldiers list as well as a credits file for those who pretend to nick *AHEM* use the nazis in their projects.
Fixed Shock attacks death that made soldiers tiny.
Fixed bandana on SS pistol soldiers (AMEN).
Removed 9 enemies that didn't really added too much to the mod or were unbalanced.
I already updated the Kriegsland Enemies Pack here at Mod DB, but you can also get it at BFG WADs.
Have fun!