Punch-out Doom mod who can beat Tyson Competition

As the developer of this doom mod, I've seen nobody able to beat Tyson or Plexi-glass Joe. I've heard people say they have, but nobody actually do it without cheats. So I'm making a competition of who can beat Tyson first? The first three people who beat Tyson and Plexi-glass Joe on video without cheats will get a sneak peak at the upcoming updates, get early betas of the mods updates, and their names will be posted on the front page. Personally I've never beaten Mike Tyson in the original or in the mod without cheats, but I've beaten every other normally. Good luck. You'll need it. As always here's the control layout for the mod. Mike Tyson is located at Map30, Plexi-glass joe is located at e1m8.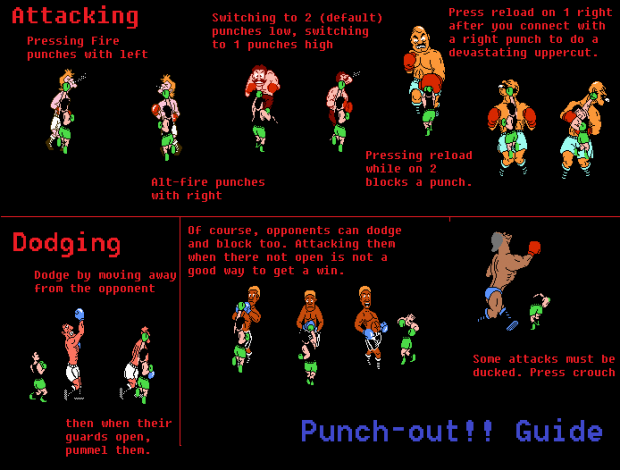 Updates soon: I'm planning on adding more and more characters to the game. Here is a picture of Pizza Pasta, formerly Pete Pasta graphics from the All New Punch-out Rom hack by Rated JPG.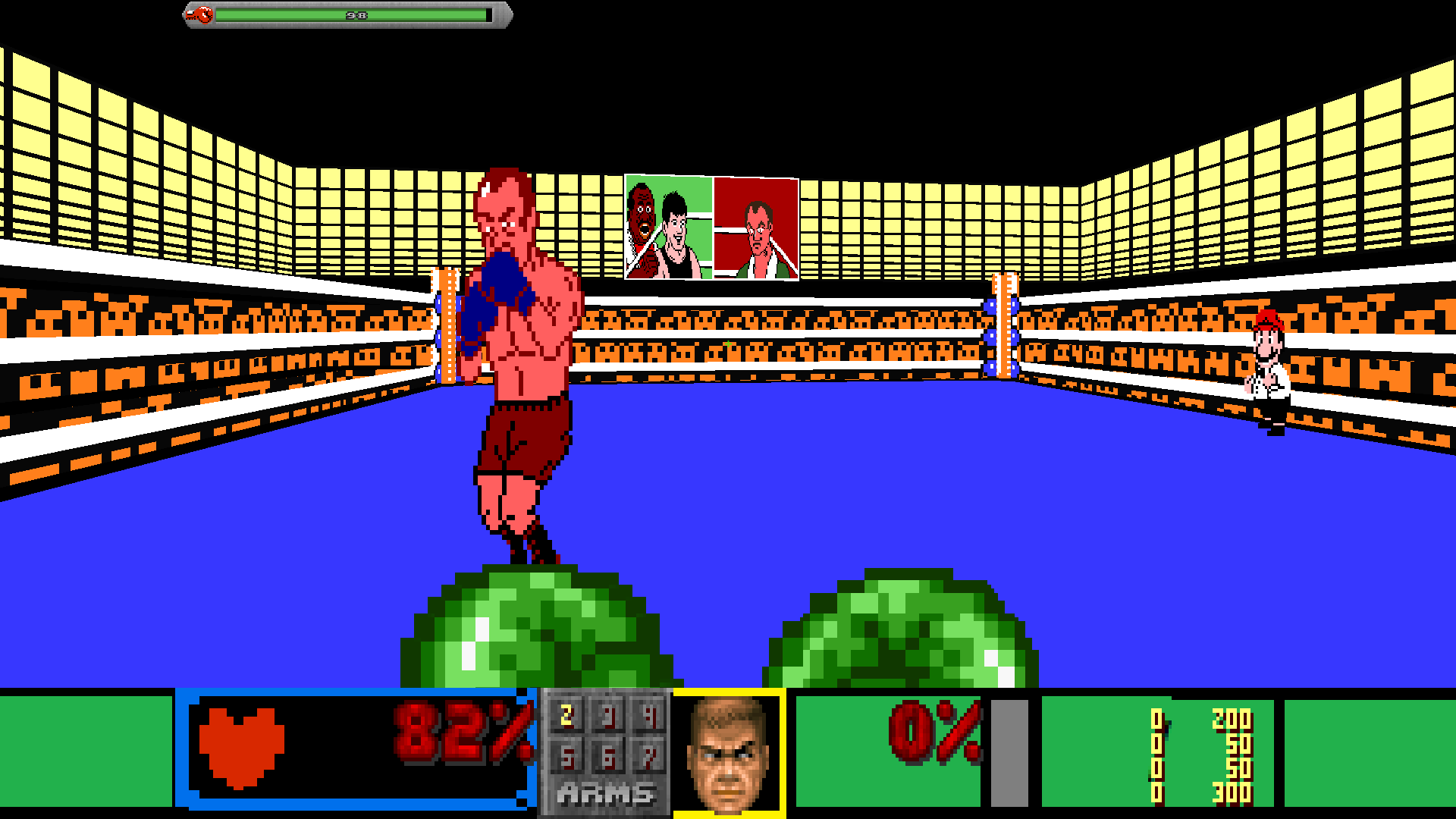 Here is a portrait for Hoy Quarlow that Alvaro and me have been working on,

I hope you guys also notice I fixed many glitches with the mod you guys have been telling me about, and I've done tons more play testing to make sure everything works. Remember use Zdoom not GZdoom.