Step back in time with Another Eden: The Cat Beyond Time and Space Another Eden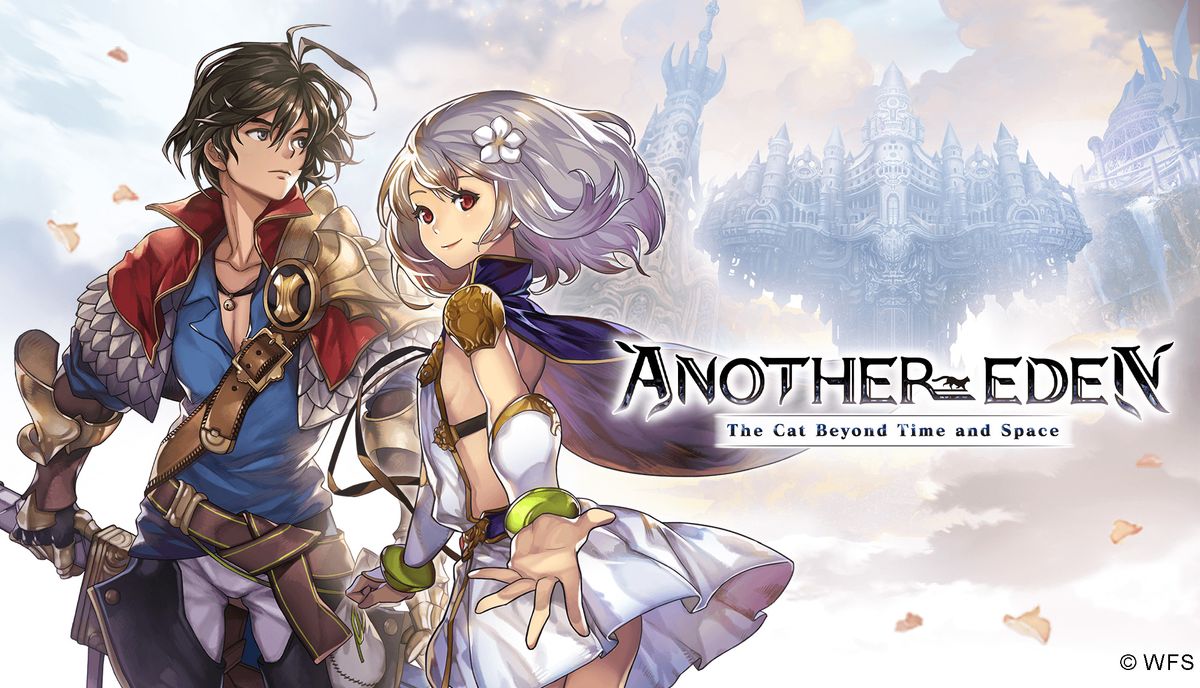 You'd be forgiven for thinking you've been transported back in time to the heyday of old-school JRPGs as you lose yourself in the world of Another Eden. The enthralling story, characters, and battle system pay homage to classics such as Chrono Trigger and Xenogears—but presented with a contemporary polish.
From master storyteller Masato Kato (Chrono Trigger, Final Fantasy VII), this epic story unfolds across the Antiquity, Present, and Future. You'll find yourself thrown headlong into adventure as Aldo, a boy from a small village hurled 800 years into the future by the villainous Beast King. You must set off on a journey, gather allies, and travel across time and space to find Aldo's sister, Feinne, and save her—as well as the world—from destruction.
Another Eden boasts a vast and vibrant world, with a map that spans multiple eras and continents. Each area is brought to life with a rich art style, thanks to the direction by prominent illustrator Takahito Exa (Bincho-tan). And just as you'd expect, this JRPG employs a strategic turn-based battle system, reminiscent of early JRPGs such as Xenogears and classic Final Fantasy games, so long-time fans of the genre will feel right at home. Employ devastating chants, special skills, and combo attacks between party members, with over 100 playable characters.
[embedded content]
You get to play at your own pace and immerse yourself fully in the world. There are no limited time events, social integrations, or PvP, so you can take your time without the pressure of 'staying ahead'. There's plenty to keep you busy though—aside from the endless content associated with the main story, crossover content from both Persona 5 Royal and the Tales of series are permanent and allow you to add Joker, Morgana, Cress, Yuri, and more to the party for free by playing through the associated content.
And as with any self-respecting JRPG, there are over 60 songs on the live orchestrated soundtrack – and the main theme song comes courtesy of Yasunori Mitsuda, the composer behind the music from Chrono Trigger, Chrono Cross, and Xenogears.
Another Eden was originally launched on mobile—2017 in Japan, and 2019 in the US, EU and globally—this means that there are hundreds of hours of story content to explore. So between working your way through spin-off episodes, side quests, character quests, collaboration stories, and dungeon and battle content, you're going to be hard-pushed to run out of things to do and places to explore.
If you're keen to jump in and see for yourself everything this game has to offer, you're in luck. The game is out now on PC and ready to download and play on Steam for free.