The Final Nights 1.6 HD has been Unleashed!
TFN Fans,
The time has come for you to hit the streets of Los Angeles to begin your predatory journey into subsistence and survival. A late night computer hacker? Perhaps a common street thug knocking old ladies down for some spare cash? Maybe even an assassin for hire? The choice is yours in The Final Nights 1.6 HD! Enjoy both the new features and cosmetic eye candy in this latest release from Team Camarilla International.
For those of you who need to read "Computers for Grandma", take a sneak peak at the How-To Install video posted below and be sure to catch a few episodes of our Let's Play videos from JT Corpse, Something Compass, and your's truly.
Zer0Morph – The Complete Playlist for The Final Nights 1.6: Ishtarri
Something Compass – The Complete Playlist for The Final Nights 1.6: Assamite
JT Corpse – The Complete Playlist for The Final Nights 1.6: Samedi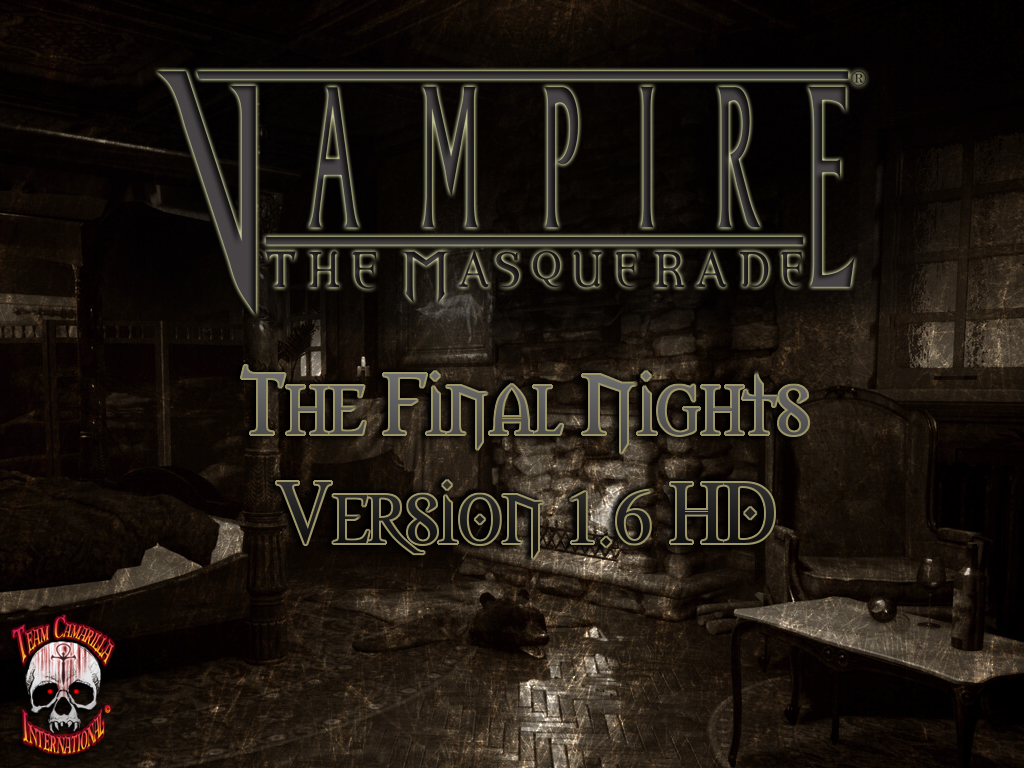 [embedded content]